[Updated September 2014]
 "When should I start applying for that internship?"
"Where do I start with my job search?"
"Do I need to be sending my resumes out now?"
There's a point of recognition where the senior public relations major realizes that yes, barring any major gaffes, chances are good that they're going to graduate and need to find a job. And then the panic sets in.
Senior year both flies by in a blink and seems to drag on forever at the same time.  Benchmarking a few key activities may help you create your own plan for prepping for graduation.
A quick note: University of Oregon is on the quarter system – we start the last Monday of September and finish mid-June, so this calendar may vary based on your University.
Fall Term: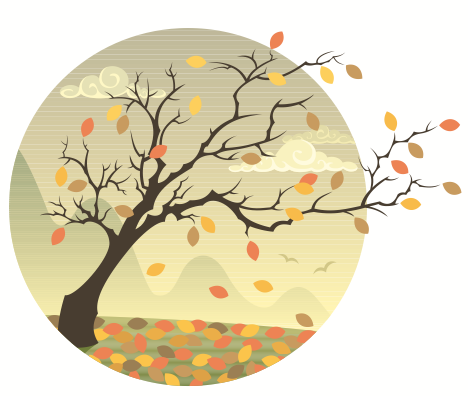 Create a "master" resume – Include every job, volunteer experience, internship and relevant-to-PR class projects that you've ever had, think about what you learned from each of those positions that  you can apply to your career, track down addresses, phone numbers, emails for contacts, etc. Having a single document will let you tailor your resumes and cover letters to positions you apply to.
Update your regular resume – You've been interning or working this summer to get some PR experience. Make sure you record your accomplishments right away before the details fade.
Update your LinkedIn profile – This goes hand in hand with resume updates.
Collect work for your professional portfolio – You need both physical copies and electronic copies. Track them down right away. You can organize them later, but you don't want to lose track of the pieces that you want to showcase.
See your academic adviser – You don't want any spring term surprises! Go over your grad plan and make sure you're on track.
Meet with your faculty adviser – Get insight on upcoming topics or electives courses, talk about your grad plan, share your goals for the future and build this important connection .
Get involved – PRSSA, IR Futures, American Marketing Association, Sports Business Club, Social Media Club … pick your poison. But be involved.
Find ways to continue getting experience during the year – Allen Hall Public Relations hires every quarter, lots of nonprofits are looking for volunteers, plenty of student orgs need PR help and there are many internship programs that run year-round. No excuses.
Seek out networking opportunities – Is there a visiting lecturer or an executive in residence? Is there an opportunity to shake someone's hand and ask a question or two? Take advantage!
Get and stay current on industry & world news – Set up a feedreader and subscribe to blogs, find email newsletters that you enjoy reading, listen to podcasts and register for free webinars.
Do some social media fall cleaning & planning – It's time to get serious about how you use social media. There's a lot of advice out there about personal branding and most of it is pretty good. The bottom line is to figure out what it is you want to say about yourself. What is your story? And how are you going to tell it.
Plan some informational interviews – Set up appointments for informational interviews over winter break. Some advice for who to ask and what to ask here.
Winter Break: 
Do some informational interviews – You set up appointments with PR professionals during fall term, so get to it! Here's some more advice.
Work on your e-portfolio – Learning the ins and outs of WordPress (our recommended platform for e-portfolios) takes time and some ability to just dink around without the pressure of a deadline. Winter break is long enough to allow you time to do that.
Build your network on LinkedIn – Spend some time researching and connecting with people. Here's some advice on asking for LinkedIn introductions and some do's and don'ts.
Winter Term: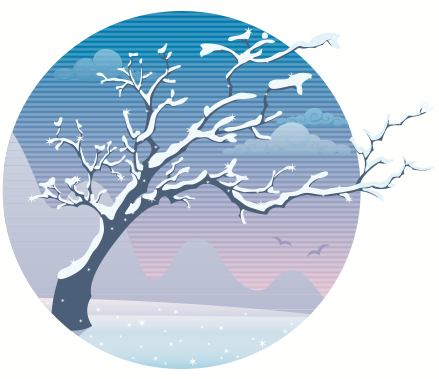 Update your resume – This is a constant thing for seniors. Besides making sure the info is correct, have as many people as you can (and trust) take a look at it and give you advice. You will get some conflicting advice… so take what you think works for you and leave what you don't.
Work on your professional portfolio – Chances are you're either taking PR Campaigns this term or planning to next term. In either case, register for the portfolio review workshop and really focus on thinking strategically about your personal key messages, your goals and how your portfolio can demonstrate both.
Meet with your faculty adviser – Bring a coffee (I'm personally a sugar-free-vanilla-soy-latte fan – hint.hint.) and  come by to chat. Talk to your adviser about your coursework, your client work in classes and internships, your goals and get advice for next steps. Building a relationship with faculty is really important. We're also very busy, so work to make the relationship happen.
Follow up with connections you made over break – Send a thank you note, send an article or blog post that you come across that you think that contact would find interesting… keep that connection alive.
Do job research – Spend time researching internships and entry-level PR positions and get a really clear understanding of what those job descriptions say, what the work entails and how you can position yourself in your resume, online presence and portfolio to demonstrate you're ready.
Spring Break: 
Do more informational interviews – This is a great time to travel to Chicago or New York or Los Angeles or Austin and meet people in the market you want to work in and get a little R&R at the same time. Yes, Las Vegas and Cabo are calling… you may have to make a big girl/boy decision.
Spring Term: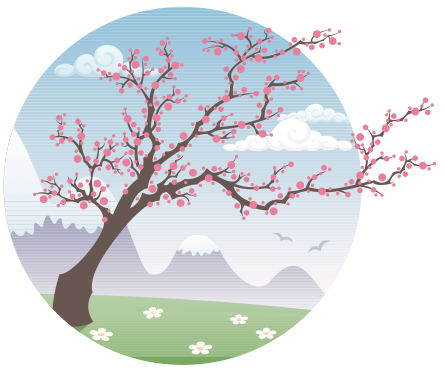 Update your resume – Yes, one more time. And by this point it should be pristine. No mistakes, ready to send anytime. You may also need more than one version of it so you can tailor to the jobs you're applying to. Remember that "master" resume? That really comes in handy now as you have to think about positioning yourself appropriately.
Update your LinkedIn profile – This is a great time to ask for recommendations, too. You can also use LinkedIn to do research on the companies you want to work for (see the next tip).
Narrow your "wish list"  – You've been doing research, so you have a mental wish list of location, agency, position, etc. that you're hoping for. Applying for jobs takes a lot of time and you want to spend the time wisely – and that takes a plan. Narrow your list and focus on your top choices. Maybe even create a tier system.
Meet with your faculty adviser – You would be surprised who we know and where we have connections. Bring us your wish list and let's brainstorm how to get you in the door. Because you've been building a relationship all along, this is an easy conversation.
Apply for positions – It's time! By mid-April, you should be applying, particularly for formal internship programs. Remember at UO, we are at a slight disadvantage because we are on the quarter system. We don't finish the term until mid-June and those in semester schools are finished my mid-May.
You have to put yourself on the semester school calendar when it comes to competing for positions. Applying for jobs (vs. internships) is a bit trickier and that timeline can vary. Entry-level position opportunities are based on need and budget and can come up anytime. You have to keep your eyes open and make sure your network knows what you're after.
Keep your head up – It takes an average of six to nine months post graduation to land that first job. That's not really all that long, but it will feel like an E.T.E.R.N.I.T.Y. Stay focused and positive. Every application and interview is an opportunity to get better and do better. The right position will come along.
Other advice from my social graph: 
Get real world experience – keep volunteering, interning throughout the year. Be proactive.
Be able to "dot your i's and cross your t's." Focus on paying attention to the details and communicating in a professional environment.
Practice interviewing.
Get involved with PRSSA and Allen Hall PR.
Build relationships with classmates – they will always be your peers throughout your entire career.
Diversify your skills!
Do informational interviews and build an online portfolio.
Find ways to get comfortable doing the things you are least comfortable with – making phone calls, public speaking, etc.
Write, write, write.
What else would you add? What did I miss?