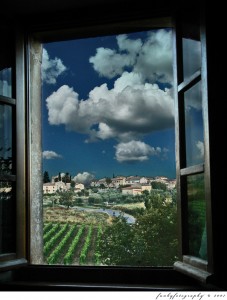 When you're ready to launch a blog, rather personal or professional, it's important to think beyond just "what am I going to blog about?" Your blog is a window into your professional life and what people see and how they see it is up to you.
Have a strategy: Even if you're creating a personal blog, have a sense of what you want to accomplish with it. Do you want your blog to be informational, to help you to define and explore your thoughts & ideas about working in public relations or maybe show your interest and expertise around a topic or issue?
Think about functionality: Think about what you want the experience to be for your readers. Making your blog easy on the eyes and simple to navigate is the first step. But remember that window analogy – what do you want your readers to see? Do you want to share photos? How about a Flickr widget. Also think about including things like a Twitter widget, recent comments, videos, etc. The possibilities are vast. It may seem like simply window dressing, but think about what a blog tell you about its author. And then, in turn, what you want people to know about you.
Create a schedule: Know how often you want to blog and stick to a schedule. Most blogging software will let you blog whenever and then schedule your posts, so you don't have to necessarily blog on a schedule – hey! life comes up. I usually blog on the weekend and schedule posts to update during the week.
Develop a ethics & comment policy: This may seem silly, but it's important that you think through what your policies are and how you will handle tough issues when they come up (not if, but when). You can check out my policies for this blog and feel free to borrow.
Include an "about me" section with a picture & bio. People connect with people and being the real and authentic you is an important part of blogging. You don't need a boring headshot and overly-scripted bio. Be yourself!
Include a blogroll: I love the way WordPress lets you organize links. Being able to categorize them allows me to think through what topics I want to discuss and frame my blog appropriately. Regardless of your platform, however, don't take your blogroll lightly. It's important to think about what your choices reveal about what you want to say.
Just spend some time thinking about your blog and what role you want it to play in your professional life. By doing so, you'll be able to design the best window into your world that you can before you invite people over.
I'd love to hear other tips. What lessons have you learned as a blogger along these lines?