Kelli's note: This is a guest post from one of my faves. I'm so proud of Samantha, how hard she's worked and all that she's accomplished in her career so far. Samantha Luthra is a Senior Account Executive at Bread & Butter Public Relations in Los Angeles. You can find her on Twitter.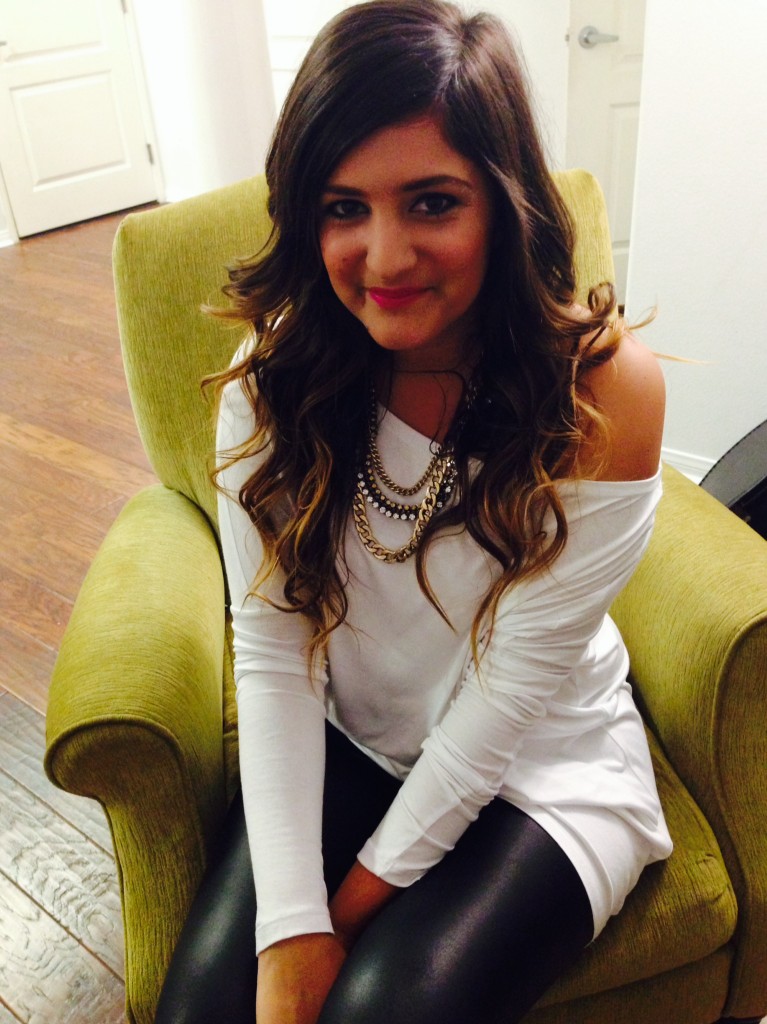 I work for Bread & Butter Public Relations, a boutique hospitality PR firm with offices in Austin, Dallas, San Antonio, San Francisco, and (my city!) Los Angeles.  Our tagline is "We Tweet. We Drink. We're Merry.", and I can confidently say that is the best company motto ever. My clients include Bravo's Top Chef contestants, local restaurants, chain restaurant brands, and food product lines.
Our office is located in Downtown Los Angeles, and we have eight employees. We do it all for our clients, and we thrive on getting results and having fun while we're at it. 
Bread & Butter PR LA is a girl's club, and it's not uncommon to hear us discuss a client's event, The Real Housewives of Miami, and the latest Mashable article all within the same two minutes. I head up our social media division, Bread & Butter Bytes.
When I'm not battling traffic, my day includes creating social media strategies for clients, managing my team to make sure all social media activities are carried out, keeping up on emerging social media trends, and meeting with clients to keep up with their ever-changing menus, events, and developments. It's a lot, but it's a good time!
My entry into life in Los Angeles and a career in the LA food scene was a crash-course, but I've survived and have some takeaways:
Read It & Eat It – The only way to keep up on the ever-changing dining scene is to read, and try not to get too hungry. To keep up on food news, I subscribe to Tasting Table, Thrillist, Eater LA, LA Weekly's Squid Ink Blog, and LA Times Food to get the latest. Then, I follow up on my research by making it a point to try new restaurants and go after new, slightly scary dishes. Uni, anyone?
Meeting Media – Sending an email pitch is fine, but having lunch with an editor is a much more fun and effective route to getting coverage for a client. Our PR account teams make a point to meet with media often, whether it's for a lunch, drinks, or at events like Los Angeles Food & Wine. These meetings build relationships, and they always include tasty treats. Win!
Social Social Media – To stay in the know on social media, I keep up on emerging digital trends, use social media both for clients and personally, and have made a ton of friends in the industry. I've learned that bouncing ideas off of a friend is often where the best strategies come from.  My favorite campaigns were created sitting at tables, sipping cocktails, and brainstorming/daydreaming. It's important to keep the social in social. For the best social media brainstorms, I head to lovely restaurants like Gjelina in Venice or Little Dom's in Los Feliz. All strategy is better with cocktails involved! I also Tweet about where I'm eating and tag the restaurants I like, which has helped me build relationships with chefs, restaurateurs, and food media.
It's PR, not the ER – There are days when I am stuck in traffic, my hair is flat, I've spilled my coffee and everything feels out of whack. The most important advice I've ever been given is to relax, breathe, and think. At the end of the day, this is PR, and not the ER. (Same goes for social media, too!)