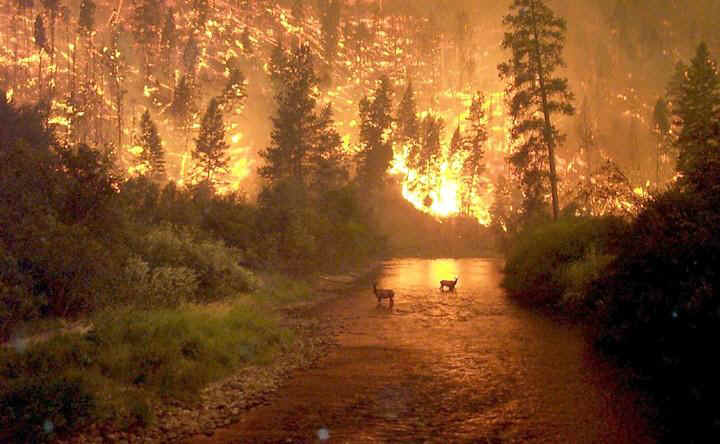 I'm slightly embarrassed that it's been a month since I posted. It's summer here, which I assumed would allow me to post more. Not so. I've been busier than I've been in a long time… and it's one of these cases I want to share with you.
Wildfires have been raging in Northern California. When the resources of the U.S. Forest Service run thin, they hire private wildland firefighting companies. There are dozens of these companies.
Firefighting is one of the most dangerous jobs in America and the men and women who fight fires often do so in perilous conditions and in extremely remote areas of the country.
I work with several wildland firefighting companies, as well as the national association that represents these companies, through my association with DCS Consulting. (DCS is run by one of my dear friends and long-time mentor and I have sub-contracted on work with her for years.)
On July 4 and 7, two wildland firefighters from two separate companies died. The two circumstances were very different and neither was on a fire. I was called to help draft a release and statement, coordinate the media and work with the companies to ensure families and employees were being taken care of.
Neither case received widespread attention beyond the localized media. They were relatively simple, but if you ever work on a crisis, you'll understand that even a relatively simple crisis takes all the mental and emotional energy you have.
As I'm a week away from wrapping up work, I thought I'd reflect on a few lessons learned this time around.
Some people don't like to talk to the media

… okay, probably most people don't like to talk to the media. But one of the two company owner's had a particularly hard time understanding why it was important that he told the story and provided information, rather than allowing others to do for him. He relented and had a great interview on a local radio station talking about the firefighter who died, what kind of man he was, how long they'd worked together (an amazing 11 years – unusual in this industry), how moving the memorial service was and how the company was helping its employees and families.

The media are not your only, or even your primary audience

. This isn't necessarily a lesson learned, but a good reminder. When a company loses an employee, other employees, the families, local community and elected officials and opinion leaders that serve the company's locale and other affected jurisdictions. Some of the nicest responses I received to information sent out on behalf of one company were from county supervisors in Shasta, Humboldt and Trinity counties in California.

You always need a fresh pair of eyes

to read over a public statement or press release, especially when you are in a hurry. I had a major typo in one release I sent… 'nuff said.
I enjoy crisis work because it's fast paced, very strategic and you're helping people who are in a very difficult situation navigate how to best communicate. It's difficult, stressful and exhausting; but at the end of the day, you can feel good about your work.