We're in the thick of job & internship season. LinkedIn can be your best friend for researching contacts, companies and opportunities.
The most frequent question I get is "do you know anyone at XYZ organization?" With a little research via LinkedIn, you can answer this Q and ask instead, "I see you're connected to this alumni, can you help connect us?"
Advanced search filters are your friend! Here's how to use them:
Enter the company name in the search bar at the top of the screen and find the company's page on LinkedIn
Check out that right side info. It'll tell you if you have a contact there (or in this case, 32 contacts).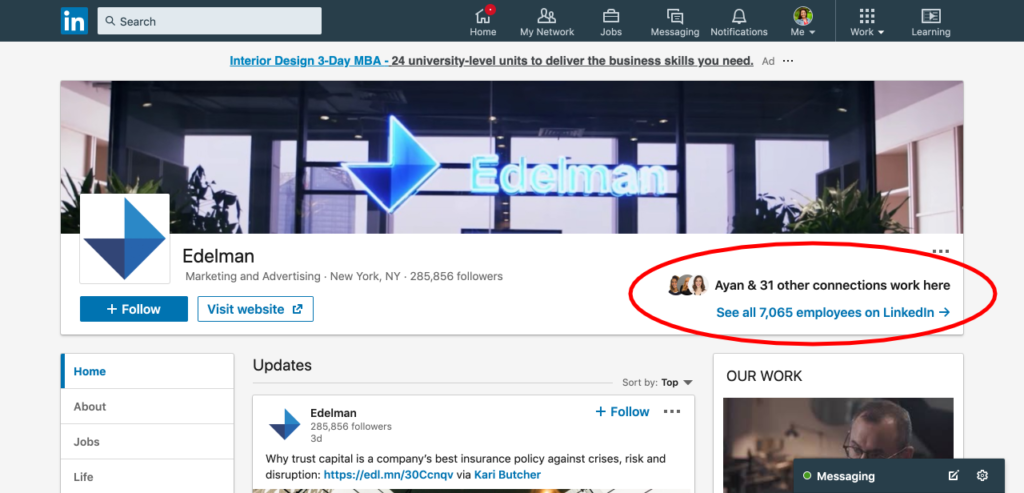 If you have contacts, you can click on that line to see who you know. You can narrow by location — in this case, I'm interested in who I know at Edelman in Seattle.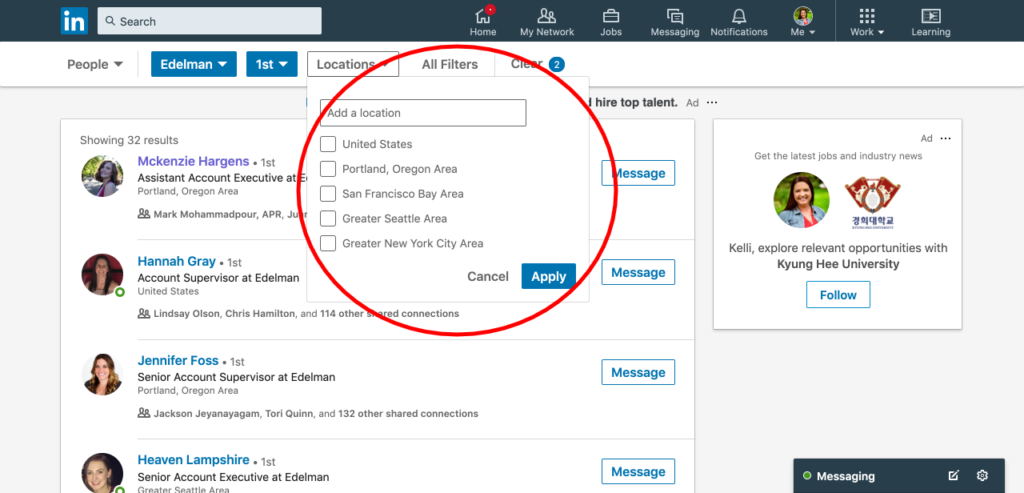 Then narrow to alumni. #OnceADuckAlwaysADuck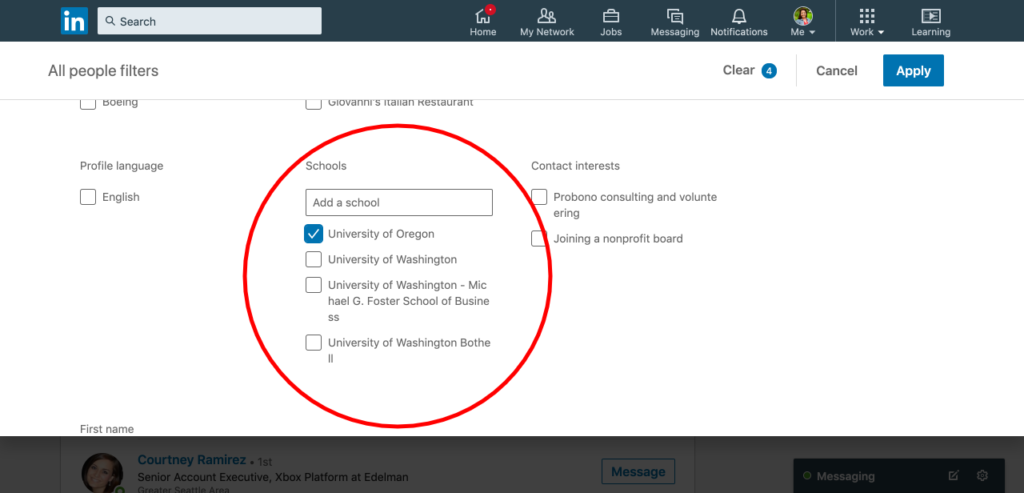 And voila! You'll end up with a nicely refined list.
But what if you don't have any contacts at the company? A common dilemma when you're just starting to build your network.
In that case, click on the number of total employees and refine with the search filters.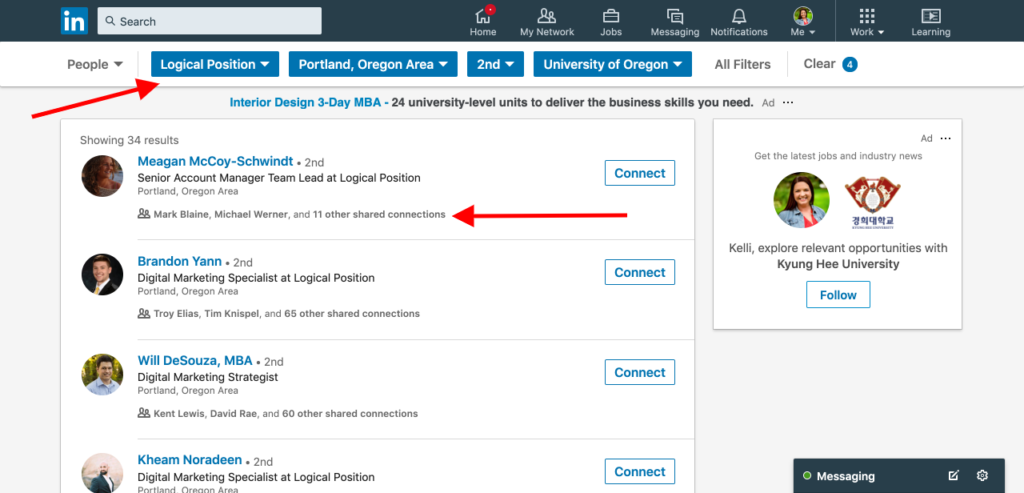 In this case, I'm looking for 2nd degree contacts, who are also alumni of the University of Oregon, and work at Logical Position in Portland. Take note of the search filters across the top.
This search gives me 34 people. Under each person there's a small line that says how many shared connections we have. If I was interested in connecting with anyone on that list, I have two options:
First, ask a mutual connection to make an e-introduction or provide an email address. This can be helpful if there's a specific opportunity you're applying for. You can say, "Kelli, I see you're connected to XYZ on LinkedIn. I'm applying for an internship there. Would you mind making an email intro so I can ask a few questions or get some tips for my application."
Second, reach out myself! Click that connect button and send a note that says something like, "I'm a soon-to-be-grad of the School of Journalism and Communication at the University of Oregon and excited to launch my career in Portland. I'm building my network of fellow alums who work in public relations/marketing/advertising in the area." This is a powerful way to build your network and connect with alumni.
Don't be shy! Ducks love helping Ducks.
Looking for more tips? LinkedIn has a great guide for college students with lots of how-tos and tutorials.