As the adviser for Allen Hall Public Relations, I spend a minority of my time teaching specific public relations skills. A minority would be an overstatement. It's a sliver, a fraction… not much at all. So what do I spend most of my time doing? Mentoring and coaching students on how to be effective leaders, counselors and teammates.
Every year we tweak and morph, change and adapt, looking for the key to creating strong foundations, building communications skills and prepping these young professionals to be strong leaders. Every year it seems we don't quite make it… AHPR members are always awesome. ALWAYS. But I usually feel like there was more I could do.
This year, I invited Corinne McElroy from Edge of Change to facilitate a workshop focused on the StrengthsFinder 2.0 book and assessment. I had the pleasure of being part of a workshop Corinne led earlier this year as part of my role on the Board of Directors of Committed Partners for Youth/Big Brothers Big Sisters of Lane County and knew immediately that it would be invaluable for AHPR.
The premise of StrengthsFinder 2.0 book/assessment is that if we focus on what we're good at, we can be more effective and efficient. Spending time getting better at what we're "bad" at is not terribly productive. Yes, that's an oversimplification, but I think it works.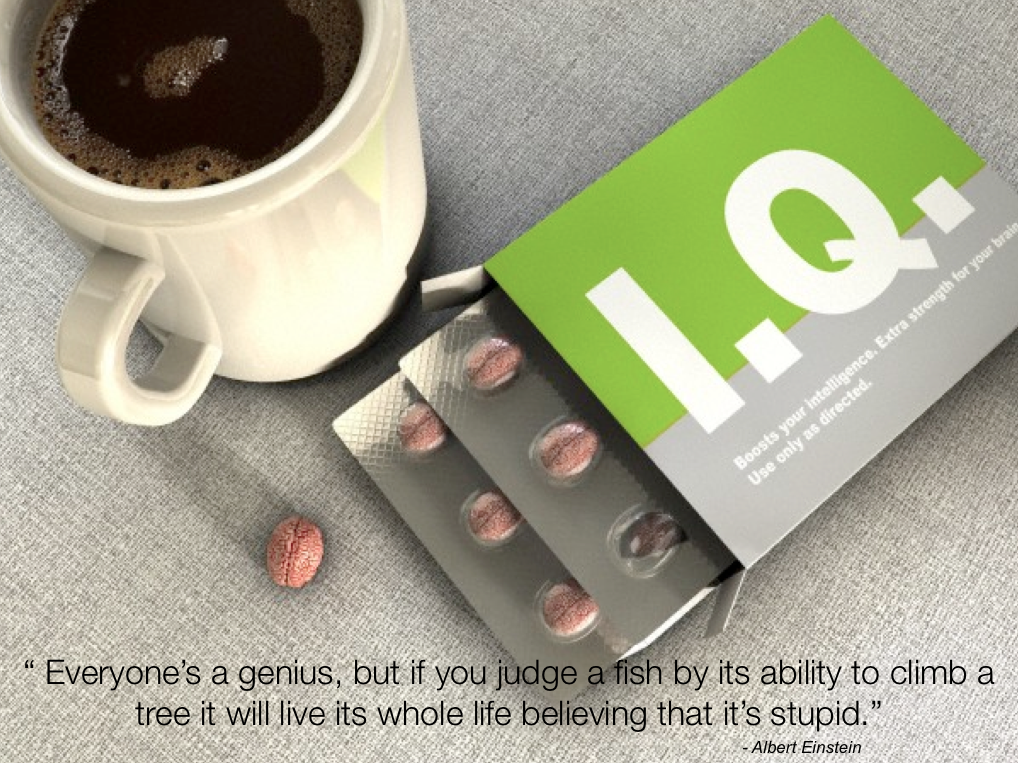 Let me give you a personal example. My top five strengths are: strategic, input, ideation, activator and positivity. What I learned through the workshop I did this summer and reading the material was that this means I'm a thinker. Most of what's going on with me is in my noodle.
That was a big "a ha!" for me. It's helped me understand that I need to do a better job of articulating what I'm thinking – otherwise I can seem a little pushy with my ideas and maybe even (gasp!) aloof.
The reality? I've been thinking about everything you've said, everything I've read and muddled it around until I feel like I can make the right recommendation. I'm not very good coming up with recommendations on my feet (unless it's a situation I've encountered before) – and now I know why! I would often feel like I was lacking some skill or talent when I couldn't speak extemporaneously like I saw colleagues do brilliantly. But all of those skills often mean I'm very deliberate and intentional and when I make a recommendation and I do so with conviction. It's also helped me to embrace those things I'm good at naturally and focus my efforts more productively.
So, all that to say that I saw the SAME "a ha!" moments with my students as they discovered how their strengths manifest themselves in their daily life. The beauty of everyone going through this together is that we now all have a shared vocabulary. "You're an achiever, so you need to be careful about taking on too much!" or "Because you're a maximizer, it's important to know when good enough is good enough."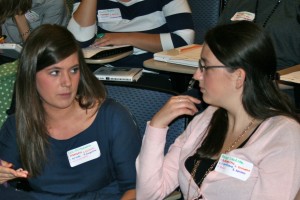 The workshop allowed students to do that individually, but also as an agency and in their client teams. So we have a profile of the agency (we are achievers, futuristic and maximizers!) and then each client team also has their profile. This is powerful stuff for student leaders to know and to be able to use.
Because one of my strengths is "positivity" (it means exactly what you think it means), I also love that the StrengthsFinder is such a positive affirmation that students are awesome! And that they come to the table with so much to offer. I heard some students beforehand talk about what an "ego boost" just taking the assessment was and how this can help boost their confidence in client situations.
None of this was technical or tactical. We barely even said the phrase "public relations." It was all about connecting to each other and helping members step into their strengths as individuals, in teams and with the agency.
Even if you're not in an organization that can participate in a workshop, get the book! Get it for yourselves and your teammates and dig in on your own. Or call Corinne. 🙂
But don't take it from me! Here are some things that the members of AHPR had to say about the process:
Karly Bolton, AHPR Firm Director (Twitter)
I love StrengthsFinder! Corinne's workshop came at the perfect time–it was only our third meeting, so Sam and I were thrilled to see new and returning members chatting and bonding over their shared and different strengths. The best thing about this exercise is that now we not only know our own strengths, but the strengths of our teammates, which will come in handy when it's time to divide client tasks and projects. The only problem at the end of the night–I NEED to know the StrengthsFinder results of everyone I know!
The workshop taught me that it is ok to have things we are not the best at. I am a maximizer too and I learned a lot about how to capitalize on it instead of letting it get the best of me. I also learned how to focus on what I do good instead of what I cannot do all that well. It was great to get to talk with others and find out how we can all work as a group to unitize each others strengths too. I think we have a great group and that it will be an excellent year!
Jenna Cerruti (twitter)
The workshop taught me to capitalize on my strengths instead of correct my weaknesses. I realized that I do focus on my weaknesses a lot more, and by trying to improve things about myself that I'm just not naturally good at, I am diminishing efficiency and confidence in my work. It would be much more beneficial (to me and my prospective employers) if I applied my strengths, which I learned are maintaining relationships and executing projects through strategic thinking.