Kelli's Note: Diane Gaines, an '07 graduate was one of the first classes of students that was required to blog in my class. It's been fun to follow her career and to hear her views on this topic. Pretty rewarding for those of us who think social media are important for you to learn. You can find her on twitter at @drgaines.
Recently, several students posted their concerns about being "forced" to participate in social media as part of their public relations coursework to a student website. As a recent graduate of the University of Oregon's School of Journalism and Communication, I feel compelled to share my insight and experience in the workforce.
Millenniums, please know that you are explicitly hired for your innate understanding of social media and digital technology—something your older colleagues struggle to achieve. Your understanding of social media is not only an asset in this industry, it's an expectation.
The author of the blog post prompting mine said that she can't imagine using Twitter ever again outside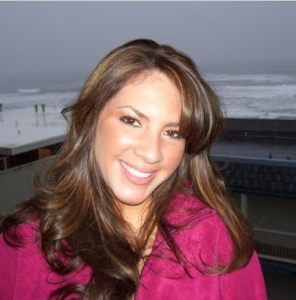 of her required coursework. As a working adult, I use Twitter every single day. I don't have much to offer to my followers, but I gain so much from the industry professionals whom I follow. I read industry-related blogs and articles; I watch podcasts and video interviews. In short, Twitter helps me be the subject-matter-expert my employer hired and depends on.
Thankfully, my public relations education focused as much on understanding social media as it did on learning how to write a press release. Not only did I learn how to blog, but I learned how to become a blogger. I learned about social media strategy, and produced a social media communication plan for a real company as part of my coursework. I learned how and why businesses use social networking to reach new demographics and expand their reach. I learned to think of the Internet as a two-way conversation. And guess what? I enjoyed it very much.
Since graduating, I've worked as a public relations coordinator for a Fortune 500 company and currently work in internal marketing and communications for a high-tech company. As a student, I interned for a public relations agency and a performing arts venue.
That all being said, I understand that school is school and forced participation is not the same as an organic, voluntary experience. But I would challenge you to really explore what working in public relations, journalism, marketing or communications actually means. Social media is at the core of each of these industries, and if that doesn't excite you now, it's probably not going to make you happy long term.