Kelli's Note: Kayla has been a rock star with the informational interviews, not only doing a lot of them, but approaching each very strategically. I asked her to share her advice here.
---
By Kayla Thomet
Everyone says that the most important thing you can do during this strange and difficult time is network, network, network. That's all fine and good, but what does it actually mean? How are we supposed to network in a time when we can't even leave our homes?
For the past month, I've been on a complete networking journey – researching tips and tricks, delving into different platforms, and, of course, practicing. I've learned there's a whole network of strangers out there on my team; all I had to do was ask.
Cold-calling is a stressful and nerve-wracking process. I always worried: "am I bothering them?" But what I learned is that people are not bothered at all; in fact, they find joy in helping you. Many successful professionals got their start from networking, from the kindness of a stranger. From over 35 informational interviews, I've learned a few best practices along the way.
LinkedIn can be your friend or your foe.
LinkedIn can be one of the most useful tools in searching for a job; however, it can also be intimidating to the first-time user. Take the time to set up your profile and perfect it – make sure to include featured work, a professional headshot, a goal-driven "about" statement, and a detailed description of all work experience.
Use Youtube and other online resources to learn how to use the filter features to refine your search. You must have a quality profile to attract connections and impress potential future employers.
Utilize your alumni network.
There are alumni networks for regions and cities all across the country full of professionals willing to connect and help. Reach out to alumni leaders in the regions you want to move to and ask if they know of anyone in the industry you want to work for.
Additionally, you can use filters on LinkedIn to sort by school; the University of Oregon, in particular, has amazing alum willing to chat with any fellow Duck.
Search for individuals who work in your field or for companies that you want to work for and connect with them.
Identify companies and specific industries you want to work for. Reach out to people working for your dream company; even though you may not start out there, you can learn different paths to get in and put your name on the minds of the people who work there.
While searching, make sure to connect with people in roles you are interested in – you may find that the reality of a position is different than you thought.
Be sure to customize your invitations to connect.
On LinkedIn, you have the option to customize a message with your invitation to connect. Always customize a message to whoever you are trying to speak to – it shows effort and sets you apart from random requests. Explain who you are, what you hope to learn, and express your desire to learn about the company and its culture.
Follow-up, always.
Be sure to send a follow-up email or message the following day thanking them for speaking with you. I've found that it's helpful to include at least one piece of advice which they gave you that resonated with you. It shows you listened and genuinely took their advice to heart.
Questions to ask once you get the informational interview:(Not a question) but make sure you start with gratitude and humility – you're here to learn.
Can you share with me a bit about your journey?
How did you figure out what you're passionate about?
What is one piece of advice you wish you had known at my age?
Do you have any newsletters or blogs you recommend I read?
The golden question: who else do you recommend I talk to?
---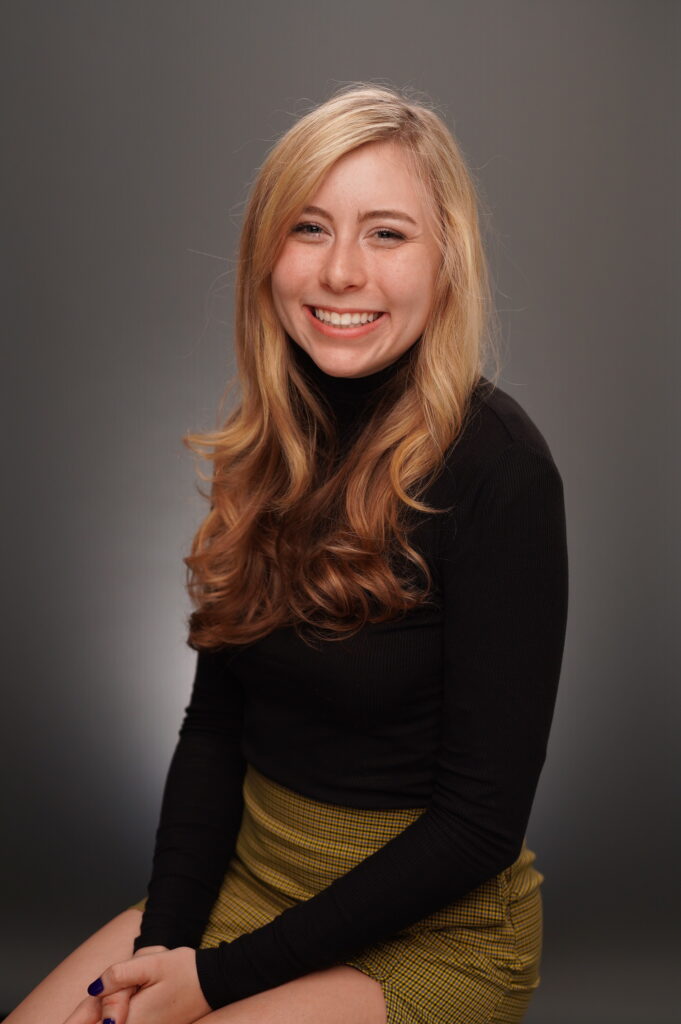 My name is Kayla Thomet and I'm a graduating senior from the SOJC at the University of Oregon with a major in PR and a minor in business. My greatest passions in life are fine wine, sustainability, and, above all, people. In the future, I hope I can find a career that will allow me to combine my passions to better the world.