As an intern or young professional, you may assume that because you know how to use Twitter that you are ready to step into doing so on behalf of an organization. However, strategic social media is a lot more complicated than personal social media and there's no magic social media unicorn… 
This side of social is not necessarily intuitive and the learning the process is an important part of doing a good job for clients. We're ramping up some social media work for a client right now and that has me thinking about the process I use and how to convey that to my team.
Asking: Asking lots of questions of the client or your manager. What are the goals for social media? What will success look like? What does the organization expect to accomplish? How does social media fit into the other public relations or marketing work that's going on? What has worked and what hasn't?
It's unusual to start a social media presence from scratch anymore (it happens! but not as often as it used to.). Often creating a social media strategy means revamping, refreshing, relaunching, etc. And sometimes, you're just stepping into something that is already working and you need to contribute.
Whatever the current status, you need to ask lots of questions. If you have the opportunity, you can also conduct an audit at this phase to help you understand the landscape. This short, simple audit checklist from Buffer is a great place to start.
Brainstorming: What do we have to say? And what topics and conversations should we be part of. I like spending time brainstorming topics and content ideas with staff. Not only do people have good ideas, but you can find people who are willing and able to help support your work.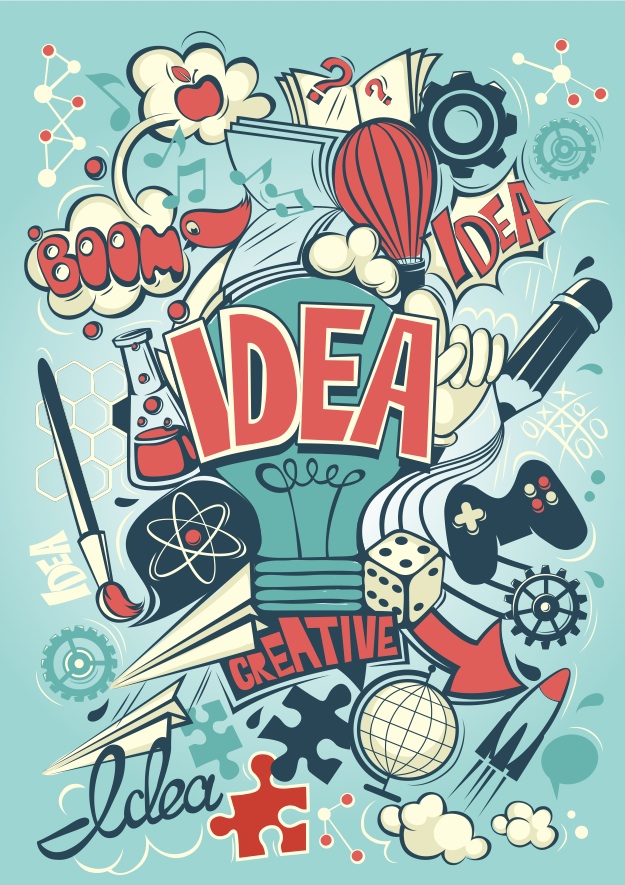 Planning: Filtering, analyzing and synthesizing the answers to your questions and the giant bucket of randomness that can come with brainstorming is crucial. Your plan will set out  who you're talking to (your audience), your goals and objective are, channels will make the most sense (strategies), the frequency and type of content (tactics) and how you're going to measure the results. A plan can also account for short-term campaigns like promotions, contests and events.
Calendaring: A content or editorial calendar is a must have for any social media strategy. A MUST HAVE. A good calendar will keep you and your team on track and allow you to think further ahead than the next hour or the next day.
Nothing is a bigger waste of time and energy than "hair on fire" social media. "Oh my god it's Tuesday! What are we going to tweet today?! Who has something to tweet?!"
The www has a lot of templates and tips for creating a content calendar. I've saved a few here.
Researching/Reading: Good output (content) is impossible without good input. Building a dashboard to help track influencers, bloggers, industry media and other sources will save you a lot of time, and also help you keep your pulse on what's going on.
Social media is an insatiable beast. You have to create systems and processes that feed the beast. Besides, the most effective content taps into what people are already thinking and talking about. A good dashboard will help you do both.
Feedreaders are great to track blogs and news sites. I use Netvibes, but Feedly is another great choice. You will need to create Twitter lists separately to track Twitter users.
Writing (and possibly shooting/producing/designing): So we're finally to the stage that you should be getting down to the nitty gritty of creating the actual content. I told you it was more complicated than just posting stuff. Keeping your plan, calendar and all the reading and research you've done in mind, you need to write. Obviously all that background work isn't just for a single tweet, but a single tweet is part of a larger strategy.
The importance of visuals in social media can't be understated and the data back that up. Including a picture or a video has shown to increase engagement dramatically on Twitter and Facebook.
Editing: Your organization or client may want to see all the content before it's posted or they may be comfortable letting you take the reigns. Either way, you need to develop a process to ensure that content is truly ready to go. That may mean learning to self-edit really well (some tips for self-editing) or it may mean writing and scheduling content enough in advance that someone else can take a look. As a new professional or intern, be humble about needing – and even asking for – an editor. It takes time to find the right voice and style and it's better to get another set of eyes than make an unintended oops.
When you first start writing content for an organization, it may take some time to find the right tone, voice and style. Don't be discouraged if this editing process is painful at first. Just keep at it and trust the process.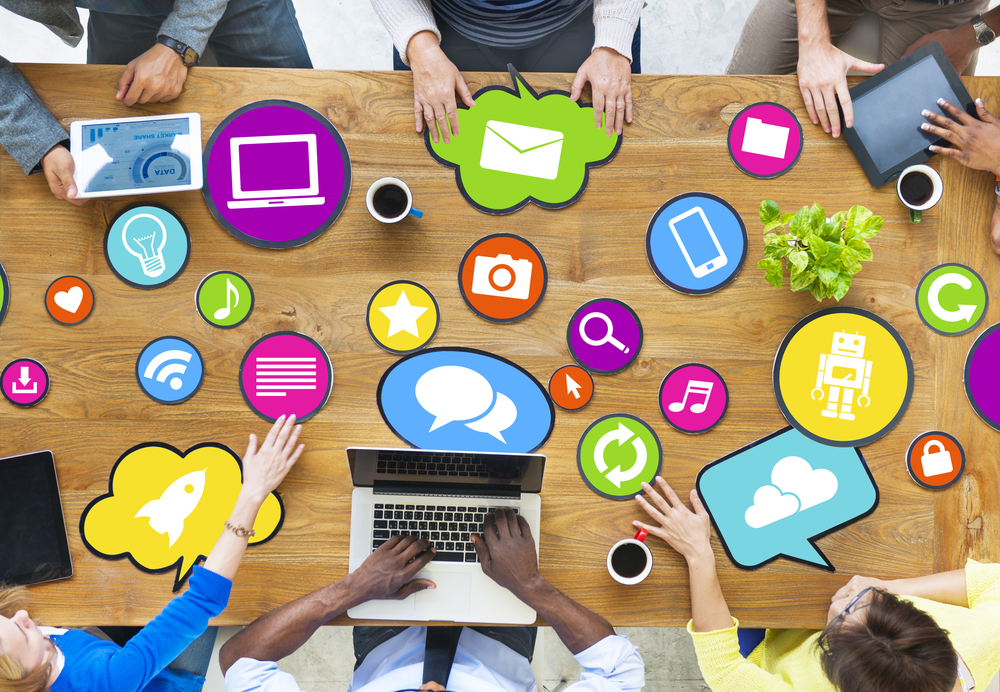 Scheduling: Managing the process will likely include scheduling some of your updates in advance. Finding a good social media management tool is important. Hootsuite is a popular choice. I'm a fan of Sprout Social and use it with all my client.
Monitoring & Moderating: Oh, we're not done yet. That Twitter profile takes daily monitoring and moderating. It may be a quick scan a couple of times a day, but often it's more when you need to answer questions, provide customer support or even just thank people for reaching out. Just because you've scheduled some of your posts doesn't mean you can set it and forget it.
Measuring: Remember those objectives from your plan? How's that going? Taking time each month to do some quick measurement will ensure that you're headed in the right direction or give you an opportunity to course correct.
Other Random Tasks That Don't Fit Anywhere Else: 
Building community: You need to be present and engaged, not just a broadcaster. You have to follow new people and follow back those that are relevant (you don't have to follow everyone back – there are a lot of spammers and weirdos out there), reply, retweet, etc.
Maintenance: Don't forget to update profile graphics regularly (maybe quarterly), refresh your twitter lists and dashboard content.
And of course, these tips don't just apply to Twitter. Creating great content takes a strategic plan, it's not magic! And there are no unicorns!
What am I forgetting? What's part of your process?