We're on the downhill slide of the term. Just three weeks to go (and a ton of grading), and winter term will be in the books. So just keep swimming! We're almost there.
This week's links feel very random, to me, but each interesting on its own merits. You can learn more info about these "linky loves" and the background on the students' assignment here.
Drake: Done with Interviews After Rolling Stone  (Associated Press) – In the latest edition of "I'm a celebrity and the world revolves around me…" This posture is obnoxious to me. Celebs don't exist without the fuel of media. You may think it's your super-original-never-been-heard-before music, Drake, but it's not. So, we'll see how long this lasts.
Basically, @BarackObama Is a Parody Twitter Account (TheWire.com) –  I saw the @barackobama tweet about House of Cards and thought it was a little odd. I wasn't the only one, I suppose. This is a pretty fascinating look at this twitter account and … Hello, ethics discussion!
Finding: Facebook may be dangerous to your mental health (Unstuck) – No! Really?!
Association of Surfing Professionals Rides the Snapchat Wave (Mashable) – I strongly dislike Snapchat, but this is a place that it probably makes sense.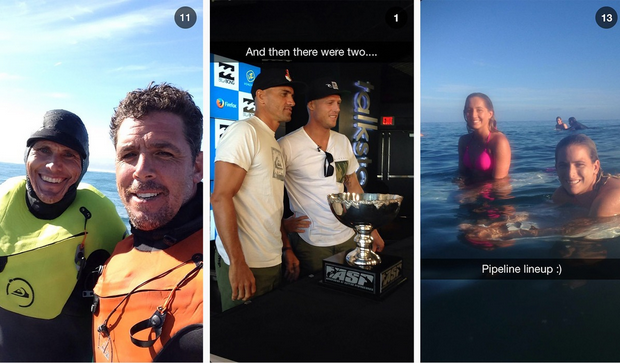 Events and Social Media Promotion (Social Media Today) – Some handy tips and ideas for creating a social media campaign and support for an event.
How PR landed humans on the moon (Ragan PR Daily) – I love this story!
Find Twitter Chats In Your Industry: 5 Resources (All Twitter) – Want to participate in a chat? or find one for your industry? Take a look at this list.
15 TED Talks That Will Change Your Life (Mashable) – I've watched too few of these. Planning to remedy that! I learn about style, delivery and message every time I watch a good presenter.
6 Ways Nonprofits Can Use Instagram for Fundraising (NPTech) – Some great ideas for any organization.
Creating Good Social Content – Infographic (The Main Street Analyst) – You may find this helpful right now in this moment, dear students who are creating infographics.
Dallas pet adoption agency raises awareness through 'muttbombing' (Ragan PR Daily) – This is one of the more clever social media campaigns I've seen in a long time. You have to click through to the org's website to see more.
So there we have it! Hope one of these strikes your fancy. And remember, just keep swimming.