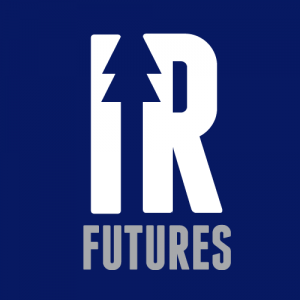 I'm not going to lie, as an undergrad, the idea of doing investor relations would've given me the heebie jeebies. Math? numbers? all those regulations? Blech.
As a professional, I've learned that not only are numbers and math your friends, they can be a lot of fun. And regulations? Everyone's got 'em. Communicating complex info in a clear, persuasive way while navigating the rules and regulations along with company culture and politics is pretty much what we do.
Had I had some mentorship or just some instruction in financial communication, I might have taken a different path. Or I'd at least had some sense of all the options for a career in public relations.
So I was pretty excited when, this spring, the PR sequence at the SOJC launched IR Futures, an investor relations-focused student club. We have a couple of stellar faculty who have expertise in investor relations and financial communications and this is a growing area of focus for the PR sequence.
Kathryn Kuttis, one of our instructors, spearheaded getting the club off the ground with a couple of motivated students. A logo, a twitter account, some great energy and an amazing launch event speaker really got the group off the ground.
The launch event speaker was Gavin Lindberg, who is the vice president and chief financial officer of Jordan Brand for Nike. He talked quite a bit (and quite frankly) about his work and how he approaches investor communication. He also shared some of his leadership and life advice that he's learned along the way.
I found the advice to be pretty spot on and wanted to share them with you.
Focus on the important outcomes: We all have a million things to do everyday. The to do lists are full, the emails just keep coming in. By focusing on the important outcomes, you can prioritize your work and you can also ensure you're moving toward your objectives.
Ask why and how; listen carefully to the answers: As a young professional, you may not have a full-enough picture to prioritize or know what the outcomes should be. Or you may have some ideas that you want to contribute, but you're not sure how they fit in. Ask questions and really listed to the answers. Understand the why and the how, not just the what.
Communicate honestly: Be open and transparent in your personal and professional communication. That communication is key to building trust.
Take accountability and If you can influence it, you're responsible for it: Gavin had two tips around accountability and responsibility. This is so important. I see students who don't even take ownership of their grades and their schoolwork and know that they will struggle in a professional environment.
Take ownership of your work. Yes, that means if you screw up, it's your fault and you say so. That also means if you see someone else struggling and you can help achieve a collective success, you do so. Create solutions and show your invested in your team and your organization success. Not my job is a horrible answer.
Seek balance; be present: In communications we work a lot. To keep your sanity intact, you have to find a way to create balance in your mind and in your life. Maybe it's exercise or outdoor stuff, maybe it's those Friday happy hours with friends, maybe it's just reading a book on the back porch. We all need that time to create balance. That balance allows you to be present for your work team, but also be present for your friends and family
Be an energy giver, not an energy taker: Toxic people are the worst. The. Worst. Don't be toxic. Bring your energy and share it with your team. That doesn't mean you have to be a Pollyanna or overly-optimistic. But you need to be solution-oriented, diplomatic and sometimes nuanced in your communication and contributions. Pay attention to the type of people who bring energy to a meeting – the kind of person you're happy to see walk in. Figure out why that is and how it works.
Build trust in yourself and your teammates: Most of us assume that at any given moment people are going to find out that we're a fraud. We have no idea what we're talking about and how did we get this job, anyway. Find strategies to work through your own self doubt and trust yourself to make good decisions and bring good ideas. Do the same with your teammates – they should know they can trust you and vice versa.
Great advice for work and life, I think. What do you think? Any of these you need to work on for yourself?