I truly enjoy meeting with students. One-on-one chats provide time to explain a confusing topic, go over feedback on an assignment or just chat about career (or life) goals. And everyone's time is valuable – your time as a student, my time as faculty member and a PR pro.
I ask students to make appointments with me using an online calendar system because it helps me manage my schedule and be more available and present for students.
With that in mind, keep these tips in mind for helping both parties make the most of an office hour meeting.
Have an agenda. I don't mean anything formal, but be clear in your mind what you want to accomplish. It's helpful if you can let me know your agenda in advance, too. You can just leave it in a note on the appointment app. Often conversations require me finding grades, reviewing coursework or just digging for resources (or just giving something some thought). If I can do that in advance, that's a win-win.
Come prepared. The topic of meetings varies so dramatically that this tip can mean so many different things. Sometimes, it means doing some advance research and other times, it's having a sense of the process you're asking me to participate in. 
Bring smart questions. Do you want to learn about PR? Interested in figuring out the best way to approach an assignment? Figure out the questions that will help you get the answers you need. Smart questions can help drive the conversation in a productive direction.
Provide solutions. If you're coming to see me with a problem – maybe you didn't get the grade you wanted on an assignment or in the class, or your teammates are a bunch of lazy jerks – bring some ideas for things you think you could do to make it right. I may not agree, but I will certainly appreciate that you have put time into being proactive about the solution.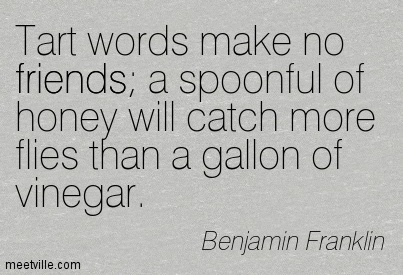 Some more tips for specific situations:
Want me to look over anything (resume or assignment, for example)? Bring a printed copy. I prefer not to read and edit things on your laptop. 
Are you mad? Don't be defensive. People makes mistakes — you, your teammates, your GTF and myself included.
Really just want to get to know me? It's still smart to have a way to get our conversation started. Don't rely on me.
Even more tips!
Conversation Topics for College Office Hours (ThoughtCo)
Uncovering A Huge Mystery Of College: Office Hours (NPR)
13 Ways to Make Your Professor Love You (US News)
3 Keys to Getting in Good with Your Professors (College Fashion)