More than two years ago, in June, 2013, I started getting up early to work on a writing project. To be accountable, I would post a little quote or tidbit on Facebook to let my friend and writing coach know I was up when I said I would be (at my laptop by 6 am). The writing project is no more, but the daily posts continue.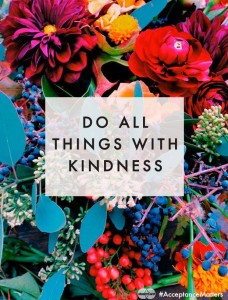 I'm not what I would call "self-disciplined," but this habit has stuck, not just for me but lots of you.
Anytime I think I'm going to stop — and there have been times — someone will send me an email or leave a comment on the post with something like, "are you in my head today? I totally needed this!" or just a "thank you for posting these. I look forward to them every morning."
I choose the mantra every morning based on what resonates with me each day. I don't save them or schedule in advance. Some mornings it's easy to find a little saying that speaks to me and helps me start my day with a better perspective — other mornings it's hard and it can take 20 or 30 minutes to find the right one.
What I've learned from 2+ years of sharing:
Consistency is important. I don't post on weekends and I don't post when I'm legitimately on vacation unless I feel like it. Otherwise, I try to post before 7 a.m. I never forget. It's habit.
People are people are people. My insecurities, stresses, anxieties and issues are the same as everyone else's. A little solidarity and "you're not in this alone" goes a long way.
My personal values have crystalized. I see a few themes when I look at the 400+ quips, quotes and illustrations I've shared: gratitude, kindness, generosity, empathy, self-care (breathing, taking time for yourself) and encouragement. Turns out, those are all pretty important to me and I keep coming back to them over and over.
Authenticity is important. This isn't like-bait or some sort of self-promotion thing, and choosing the mantra each morning is about me and where I am in that moment. It's not always very deep or philosophical, but it's authentic.
The logistics: I use Pinterest extensively to save things I might like later, but lots of my pins from Quips & Quotes board go unused.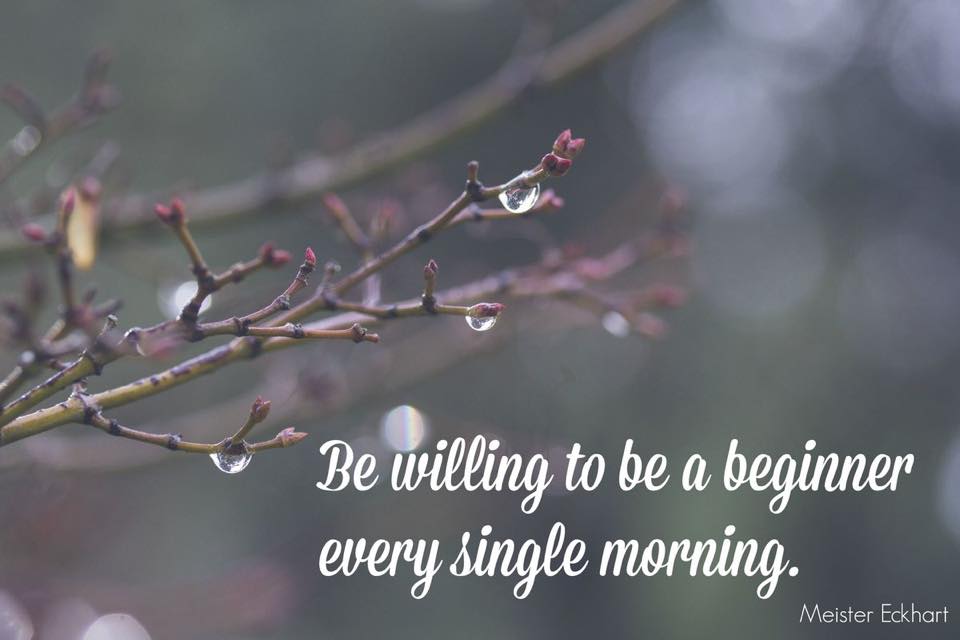 I have a few simple rules: I try very hard to not post quotes that are falsely attributed. If a quote doesn't sound quite right, I'll do the research and see if I can find the source or I won't post it at all. The aesthetic of the image is really important to me and if I don't like the photo or the font (or there's a typo or grammar problem), I'll keep looking or I'll make another one. I never post "love" or relationship quotes, never post religious stuff and rarely post things that might be political.
Sometimes I'm cranky or snarky and that comes through, too. Curse words are not taboo. Oh, and on Fridays, I pick something funny.
You can see all of them in my "morning mantra" Facebook album.