This is the third in my countdown to my number 1 New Year's resolution. You can see number five here and number four here.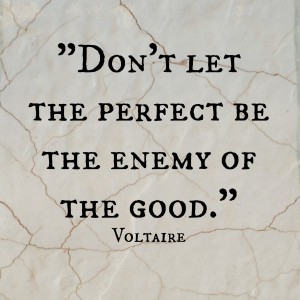 I can be a little bit of a control freak. It's not that I'm a perfectionist, per se. I'm really not. I have high standards, but I'm also ok with the idea that perfect is the enemy of the good. I do, however, struggle with the idea that someone else might be able to do the project in the same way that I can. Reality is that someone else can't — but that's not necessarily bad, right?
A colleague described trying to help me on a project as the pit crew watching a race car speeding around a track, just waiting for the driver to stop. The crew wants to help and has to hope the driver stops in time to get help.
If I can stop at the pits just a couple of laps earlier and give everyone time and enough info to get up to speed, the race will have a better outcome.
I'm looking at adding some different responsibilities to my plate this year and I need to give myself time to ask for – and get – help. Waiting to ask until I'm coming from a place of panic doesn't help anyone.
People need two types of help — the first is when you don't know how to do something and the second is when you have too much on your plate and need to do a good job delegating.
I struggle more with the latter than the former. I'm pretty resourceful when I need to figure out something new and tend to be able to recognize when I don't know what I don't know.
So my resolution is focused on doing a better job delegating and getting help to meet deadlines, project goals and my own expectations.
This list from About.com's Small Business site about effective delegation really resonates with me. To summarize the points…
Analyze your needs: Get a clear picture of what's on your plate to do a better job of knowing who to delegate to and what it is that you need them to do.
Explore your options: Can someone on your team do what you need? Do you need to hire? Is it a long-term need or a short-term project?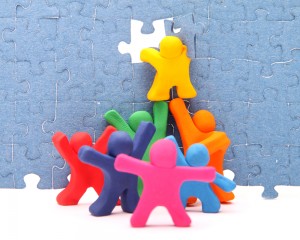 Document everything: meeting notes, client or project expectations, email chain of communication, ideas… everything. You can't literally download your brain, but if you get as much out of it as you can, you will be better able to share the details with someone else.
Use technology: Whether it's sharing files, detailing project tasks, scheduling, etc. I love technology and finding the right tool to do a better job. I have a little "shiny new tool" problem sometimes, but you never know when you'll stumble on something great.
Communicate well and often: For me, this means scheduling time with my team. It can't be "give me a call when you have a minute" kind of arrangement. No such time. Email, of course, is crucial. But regular face-to-face (when possible) is equally important.
Cultivate trust: Oh, boy, is this a biggie. I have a hard time trusting someone to do something the way I would do it. You can't delegate and make sure the work is working if you don't build trust in your team and among your team.
What do you think? Do you have trouble asking for help when you need it?
Race car image: CHEN WS / Shutterstock.com