[This is an example of an entry for J350: Principles of Public Relations final project. For more info on the project or to view student work, contact Kelli]
In May of 2013, Disney announced that Merida from the movie Brave would become the 11th Disney Princess. As part of her coronation (an actual event at Disney World), Merida got a bit of a make-over. Apparently, she needed to match the other princesses in va-va-voomness.
The backlash was fast and furious.
"This one character may not do any damage to a girl's psychological development, per se," said Dr. Robyn Silverman. "But Merida joins a barrage of thin, sultry characters for girls, making her yet another facet of our sexed-up, thinned down messaging."
Not even a week after she was introduced, the new Merida was quietly pulled from the Disney Princess website.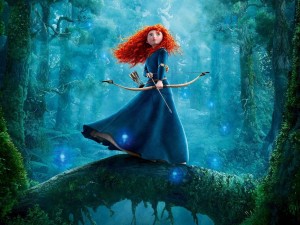 As of May 15, 2013, Disney had yet to issue a statement. But the decision to pull the made-over Merida and replace her with the original Pixar image, is an example of situational theory.
Situational theory acknowledges that not all stakeholders communicate equally with an organization. If an organization is communicating proactively, the idea is to identify publics (or specific subgroups of stakeholders) and whether they are active or passive. This way we know which groups need more attention and how to specifically target our messages.
Three variables help us predict when publics will seek and process information about an issue:
problem recognition—must be aware there's a problem;

constraint recognition—how publics perceive obstacles that impede a solution;

level of involvement—how much an individual or public cares about an issue. 
In this example, I would argue Disney was not being proactive in its communication. It did not anticipate the high problem recognition of both fans of the original Merida and that of the public who is tired of over-sexualized cartoon characters.
In addition, tools like Change.org, specifically, and social media, generally, lower the constraint recognition. There are few obstacles to voicing objections about … well, anything.
The Change.org petition for keeping Merida brave has more than 200,000 signatures. 
Public relations tactics don't have to be blatant or visible. Disney pulling the "sexy" Merida sends a message loud and clear. Disney listened to its stakeholders and responded. Doing so quickly will help to rebuild relationships with parents and their daughters.

Merida – I Am a Princess on Disney Video