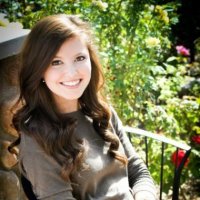 Kelli's Note: I recently (re)connected with Paige Jepson ('15) and asked her if she'd be willing to share a bit about her experience as an account coordinator at Allison + Partners in Scottsdale, Arizona. Huge thanks to Paige for taking the time to respond and offer her advice. By the way, if you would like to participate in a future Q&A, let me know! 
Tell me about Allison + Partners in Scottsdale. What's your role, what clients do you work on? 
Located in the heart of Old Town Scottsdale, the Phoenix office houses close to 30 employees and is the third largest Allison + Partners office in the world.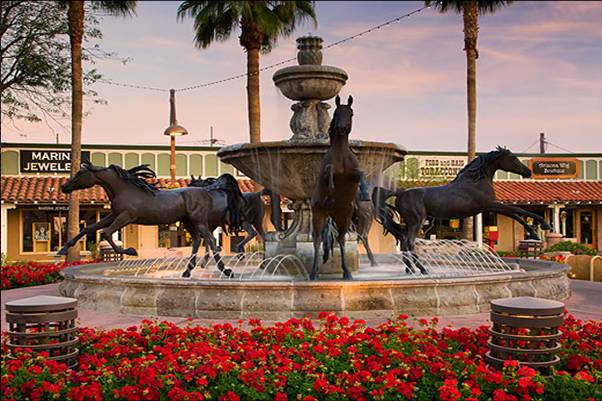 Our team works with clients big and small, spanning such industries as automotive, healthcare, hospitality, sports, technology and consumer goods. Our office is home to the agency's Research + Insights team and Hispanic marketing group (Nuestra Voz), working with clients such as Toyota and Dignity Health.
My role as an Account Coordinator is to provide general support to my team. It really depends on the account (and the day), but my work consists of taking the first draft at media relations materials, managing client's social media pages, participating on internal and client meetings, staffing events, managing influencer relations, reporting, staying up-to-date on local and national media trends and industry trends, and presenting speaking opportunities for spokespeople to name a few!
My accounts have changed throughout my year and a half at A+P. Especially as an intern, I would touch accounts that I wasn't a main member of to gain experience in different industries, but my current clients are below:
Toyota

StrataTech Education Group

Superfly's Lost Lake Festival

Ross University School of Veterinary Medicine

Partnerships with Native Americans
What activities were you involved with at UO? Any big "lessons learned" from those activities? (ex: AHPR or a sorority)
I was involved with a sorority at UO – Alpha Phi! I helped organize our annual philanthropy event, which gave me event planning experience that has proven to be helpful.
The biggest lesson I learned would be time management. In college, I had to work on my time management when it came to balancing my workload (I graduated a year early so I was consistently taking 18+ credits per term) and my sorority.
In an agency setting, it is crucial you know how to prioritize and communicate with your teams. Deadlines are a real thing, they aren't often extended, and with announcements that come at a drop of a hat, it is important you know what to move around and who to communicate with so nothing falls off the radar.
What assignments or projects from your classes have been most valuable in your career so far? 
So many! Our research course was incredibly valuable. Sometimes there will be a period when your client doesn't have any new news, so it is important that even if you aren't the one conducting a survey, that you can make suggestions as to what facts and tidbits would be interesting to a reporter and know what types of questions you might need to ask in order to get the information you want.
Our strategic writing class (J352) was probably the most valuable. It forced me to memorize AP style and taught me how to write press-facing materials.
Strategic communications allows you to see an entire plan built out and understand how it all works together.
The weekend portfolio class. In this class, we learned how to be storytellers, but sometimes it can be difficult to tell our own stories. In an interview or a new business pitch, the way you talk about yourself and your work is important.
You'll stand out if you get in the habit of using the STAR approach (which you'll learn in that class). Additionally, when a candidate comes in with examples of their work and can talk to it, it really makes them stand out.
As an account coordinator at an agency, what advice would you give juniors and seniors thinking about their post-grad life? 
Take the time to refine your skill set.

Keep up-to-date on media trends and start to form relationships with journalists.
Get in the habit of solving problems. People will appreciate when you offer solutions right off the bat and would much rather listen to someone who has ideas on how to solve problems, rather than someone who just simply presents the problem.
I understand you've been participating in internship interviews! Any big takeaways from that experience that you'd share? 
I've been sitting in on internship interviews to answer any questions candidates may have about what to expect from the internship and agency life in general. A few things I would suggest are:
Bring a portfolio or examples of your work: 

Showing an example of your work and telling the story with the situation, tactics, action and results is important
Writing samples: It is always good to be able to showcase your writing
A notepad: Come with questions and take notes during the interview. It shows you are genuinely interested and passionate.
Thank you!: Everyone appreciates a thank you!
What is the Scottsdale PR community like? Are there opportunities for young professionals? 
Scottsdale doesn't have any societies or local chapters that I am aware of, but Phoenix does have an IABC and PRSA chapter which represents all of the Valley!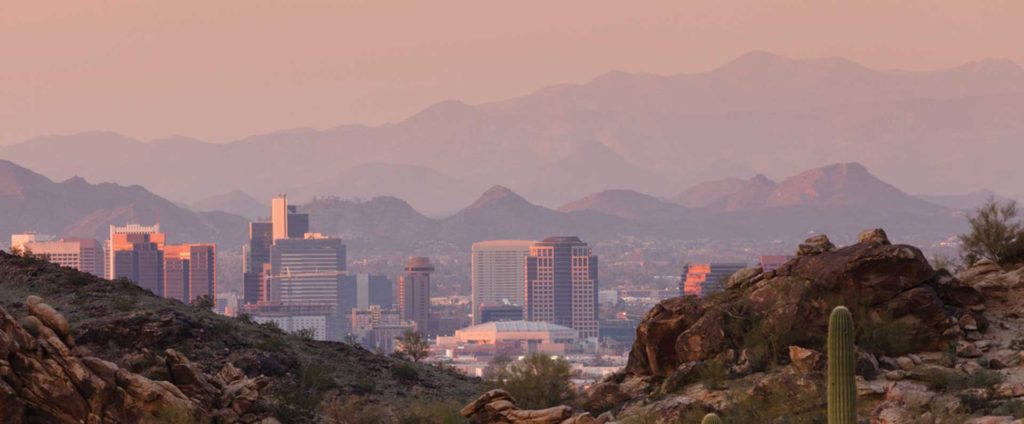 I am actually planning to attend the 14th Annual Valley Publicity Summit in Phoenix next month! The Society of Professional Journalists presents the event, bringing together a roomful of locally based journalists who will share insights, give their story pitch preferences and industry updates with area public relations practitioners.
Anything else you want to share? 
I think informational interviews are so important. I moved back to Arizona after I graduated, and knew not one person in the industry. I heard about the internship opportunity through an informational interview I had done at another agency who was not hiring at the time