Recently, I was (very!) honored to be included on Valerie Maltoni's list of 100 PR People Worth Following. Because Valerie is so widely read and clearly well-respected, my Twitter follower count jumped by about 350 – 400 people in the course of three days. I enjoy meeting new people through Twitter and I genuinely try to follow back people who look like they would add value to my experience there.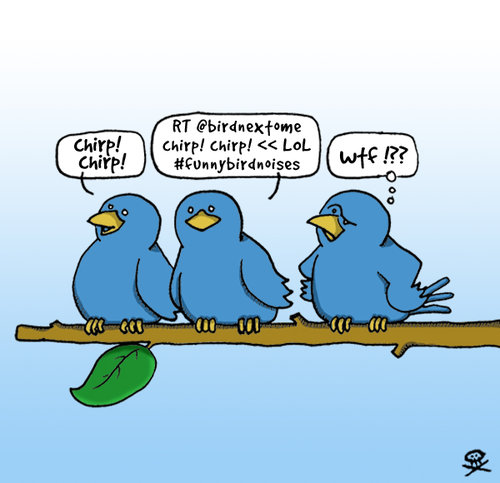 It took several days for me to go through the profiles of each new follow (the only ones I skipped were brands I was not interested in, spambots, etc.). I didn't necessarily learn anything "new," but going through so many profiles, there were a few lessons that were really highlighted by this experience.
So you want a follow back? Here are my tips:
Include your location: I am much more likely to follow you back if you're in my neck of the woods. I love connecting with people from all over the globe, but I'm not going to lie that I have a special affinity for fellow Oregonians.Include your actual location. Don't be clever (i.e., "planet earth" or "state of consciousness")
Your bio is important: I appreciate a clever turn of phrase and play on words. But when I'm making a snap decision about whether to follow you back, I want SOME sense of who you are or what you do. Why should we be connected?
Share good tweets: This idea of "what to tweet" or how to add value deserves more than a bullet point. But I love the signal to noise ratio analogy as a general rule of thumb. It's ok to share random pieces of info and have "off-topic" conversations (noise). Note: "off-topic" in quotes because "topic" is relative. when I'm deciding to follow you back, I am thinking about what I want my Twitter topic of conversation to be about. Most of what you tweet – say 60 – 70% – should be adding value (signal). Share links, provide insight, point me to interesting news or resources. If your last 20 tweets are: all noise about random things you're doing, conversations better had on instant messenger with your BFF or all retweets of other people's content … I'm not going to follow you back.
Have a photo: I prefer to see a photo of the person behind the profile, but at the very least have some sort of photo. I'm highly likely to just skip over new followers with the "newbie" bird logo.
Don't use excessive hashtaggery: Hashtags are a terrific way to keep up with conversations across the Twittersphere on the same topic, or at the same event. But when you're tagging every other word in your tweets, it just become difficult to read or to find the actual content. This seems like a no-brainer to me… but I looked at several profiles where the majority of the tweets on the page were packed with hashtags. I had no idea what that person was tweeting about.
If your goal is to build your network and connect with professionals in your field, these tips should come in handy. If you're happy with the way Twitter is working for you, then by all means, keep going! There are no "right" ways to do Twitter. It all depends on what you want to accomplish.
How do you decide who to follow back on Twitter? Any mental short cuts or rules of thumb that you use? I'd love to hear about them!