Young professionals often struggle with how to adjust their approach to social media from personal/socializing network to something that's more in line with helping them reach their career and education goals. My advice is to apply the same planning principles to a personal social media presence as you would for an organization. Start with the end in mind. What do you want to accomplish? And then think about what you're going to do to get there.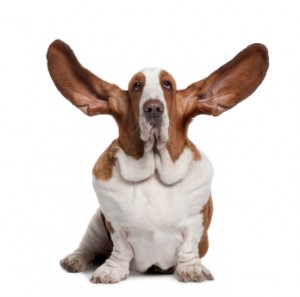 Listen & Learn: Any social media strategy should begin with listening and learning. It's very difficult to jump into blogging or tweeting if you don't know how they work, how other professionals use these tools and what best practices you can take away for our own participation.
Possible strategy/tool: Subscribe to 10 or 15 blogs in your field of interest through a feedreader (ex: Netvibes or Google Reader) and review them daily.
Build Relationships: Your offline networking at industry events or through student associations can, and should, be extended to online. Having a "building relationships" goal in your personal social media strategy can allow you to focus your efforts both in terms of tools (where do those people you want to connect with spend time?) and content (what are those people talking about?).
Possible strategy/tool: Build a Twitter profile, follow at least 30 people in your industry, share related links and news, retweet and mention industry professionals.
Create Great Content: Content comes in all shapes and sizes. It's not just blog posts or long-ish pieces, but can also be tweets, Facebook updates, video, audio, photography. Focusing on creating great content opens up a great deal of possibility for exploring how various platforms differ in form and function. Every piece of content you create is a potential portfolio piece, after all.
Possible strategy/tool: Establish a blog with an editorial calendar that requires you explore different multimedia formats. Plan on doing a video blog once, or maybe a short podcast with an interview.
Establish Your Reputation: Yes, it is possible to establish your reputation as a young professional, even in a sea of public relations bloggers and twitterers. But your approach to social media needs to be clear (to you) so you can participate with focused intention. This goal may work best if you have some experience in social media and have a sense of what area in PR you'd like to work. It may not be the place to start if you're just kicking off your social media adventure, but it's always worth keeping the big picture in mind so you can continue to refine your presence.
Possible strategy/tool: Across your social media profiles, create content and make connections around the topics that you are not only interested in, but have something to contribute. Blog, tweet and post regularly about that content to demonstrate interest and expertise.
Find an Outlet for Self-Expression & Creativity: Social media is fun. It has to be. Why would we all hang out talking about PR all day? I mean, really. Don't forget to include some "fun" in your social media strategy. Whether it's music, film, art, photography or fashion, you'll find niche social networks and social media platforms that allow you to connect with like minds.
Possible strategy/tool: If you're interested in fashion, join and use Polyvore to create fashion boards, subsequently sharing them on Pinterest and ensuring they're appropriately tagged and categorized. Connect with like-minded fashionistas on both platforms to share ideas.
This is by no means an exhaustive list of possible goals for personal social media. What are your ideas?