[note: my J452 strategic PR communication class is taking over PROpenMic next week. I'm pretty excited for them and think they will do an amazing job. Tune in, join the conversation and participate! The text below is from the email the leadership team (Nicole Perkins, Ana Strgar, Allison Moran and Samantha Luthra) sent out today]
To the PROpenMic Community:
As a class of aspiring public relations practitioners from the University of Oregon's School of Journalism and Communication, we're looking forward to serving as PROpenMic community managers all next week (May 3 – 7).  We will be providing content, asking questions, initiating discussion and encouraging you, the PROpenMic members to share your experiences.
Our theme is "The Many Faces of PR," and we will be posting articles, podcasts or videos each day to correspond with a new daily topic. PR is multifaceted and we hope to provide a glimpse of that throughout the week.
We would love it if you would join our conversation! We invite you to respond to our content, use our topics as inspiration, or join the discussion on the daily discussion board. The more voices that contribute, the more we will all learn from this experience!
Here is a peek into what we're planning for next week: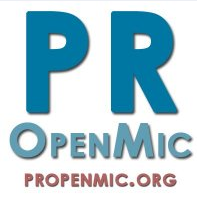 Monday: What is PR?
Open dialogue: What is your personal definition of PR?
Tuesday: Our skills
Open dialogue: What skills have been valuable in your work or school experience?
Wednesday: A day in the life
Open dialogue: What memorable cases have you read or worked on that have inspired you?
Thursday: Landing the job
Open dialogue: What has been your best or worst interview experience?
Friday: The future of PR
Open dialogue: How do you try to stay current and aware of new trends?